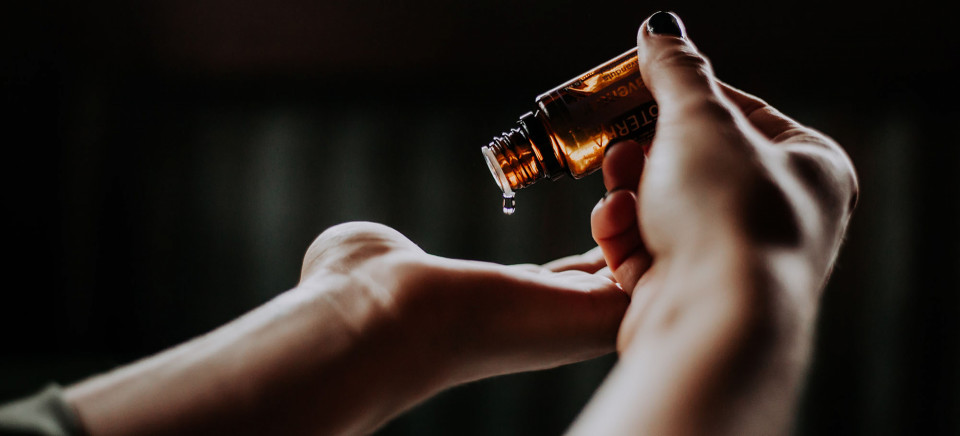 Apr 6, 2021
Jojoba Oil: What It Is and Why It's Amazing for Your Skin
Jojoba oil comes from the pressed seeds of a North American plant called the jojoba shrub. What makes jojoba oil special is that it's actually a type of liquid wax, giving it natural properties that protect your cells better than many oils. It's rich in vitamin A, vitamin E, B vitamins and omega-6 fatty acids, incredible antioxidants your body.
6 Benefits of Jojoba Oil for Your Skin and Hair
Jojoba oil has many beauty-enhancing properties for your face, skin and hair. Here are six reasons why you should try it:
1. Amazing Anti-Aging and Antioxidant Effects
The antioxidants in jojoba oil treat your skin to the best care in two ways: protecting your cells from damage and rejuvenating your skin. Abundant B vitamins and vitamin E shield skin cells from UV rays, pollution and premature aging. By protecting your skin, this incredible oil makes your face look and feel smooth, supple and radiant.
2. Phenomenal Wrinkle Control
Are you in the mood for some intensive wrinkle fighting? You'll love the amino acids in jojoba oil. They give your body plenty of collagen, one of the most important proteins for skin and hair. Nourishing cells with these vital nutrients can reduce wrinkles and fine lines, restore skin elasticity and improve skin tone.
3. Natural Oil Control
The waxy nature of jojoba oil mimics your body's natural oils, called sebum. Jojoba oil hydrates dry areas right away, but instead of making your skin feel oily, jojoba tells the body to stop sebum production once it's no longer needed. That way moisturizing effects are just right: not too little and not too much.
4. Deep Moisturizing
Jojoba oil penetrates into the skin's deepest layers. This heals your skin from within, not just on the surface. This makes jojoba a great carrier oil. It locks in vitamins and moisture and keeps skin from drying out.
5. Better Skin Health
The countless antioxidants and vitamins in jojoba have wonderful antimicrobial, antibacterial and antifungal properties. A regular beauty routine with jojoba can provide relief from eczema, psoriasis, acne and other kinds of skin irritation. Many people use jojoba oil to get rid of dandruff and itchy scalp. It even helps cuts heal faster.
6. Softer and Shinier Hair
The moisturizing, nourishing and protective effects of jojoba oil a can breathe new life into your hair. Jojoba oil is a fantastic conditioner, hydrating each hair strand and protecting against sun damage. Afterwards, hair looks shiny, playful and beautiful, but not oily. The nutrients in jojoba also keeps your hair follicles healthy, encouraging stronger, more vibrant hair (men can benefit, too).
With all of these benefits, it's not surprising that jojoba oil has become so popular. Unlike many internet myths, however, jojoba oil really works. This vitamin-rich oil has top-notch science behind it.
How To Use Jojoba Oil
To experience the incredible benefits of jojoba oil for your skin, use a small amount as part of your daily beauty routine. Applying several drops directly to dry areas provides intensive healing. Massaging jojoba oil into your scalp can be calming after a long day. For spectacular hair, add a few drops of jojoba oil to your favorite conditioner or spread your moistened fingertips along hair strands. Jojoba is great for treating split ends.
Category: Skin Care